Adrian Crutchfield to Pre-Release New Album at NAMM '17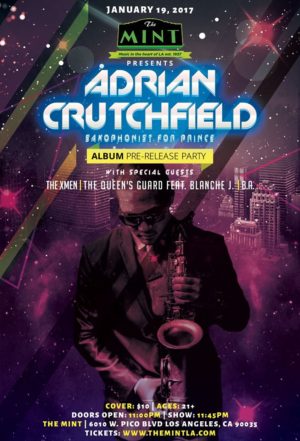 The sound of Charlotte, North Carolina is taking center stage at this year's NAMM (National Association of Music Merchants) weekend in Anaheim, California, as saxophonist and songwriter Adrian Crutchfield is set to pre-release his new album at The Mint in Los Angeles on Thursday, January 19th. For tickets to the show, click here.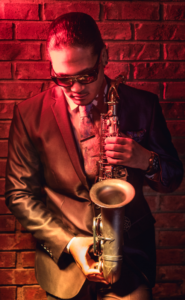 Mr. Crutchfield has taken the world by storm in recent years, not only as the last sax player to perform and record with Prince, touring the world and being featured on The Legend's last 3 albums, but also touring domestically and internationally with acts such as Lionel Ritchie, Bette Midler and Cee Lo Green…all the while writing and building his 2017 release titled 'LEAP'.
Adrian is joined by his backing band, The XMen, and The Queen's Guard featuring Blanche J, a heavy-hitting cast of artists hailing from Charlotte, North Carolina, providing L.A. fans an authentic taste of the southern funk that has been emanating from Charlotte's music scene.
The XMen are a group of producers whose sound has already permeated through the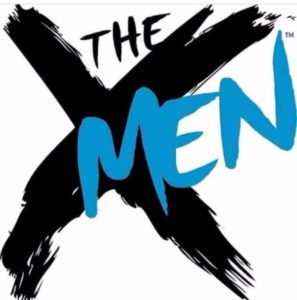 R&B and Gospel communities, working with artists such as SWV, Anthony Hamilton, Leela James, and influential Gospel artists Jon P Kee and Doobie Powell. The Queen's Guard featuring Blanche J has quickly been recognized as one of the most powerful acts in Charlotte. Recently sharing the stage with Grammy nominated artist KING and being led by Blanche J's stirring vocal prowess, TQGfBJ has formed a niche all to themselves, all the while lending their talents to others such as Roy Ayers, George Clinton, Kirk Franklin, and Chantae Cann.