Adrian Crutchfield
Saxophonist Adrian Crutchfield is known around the world for creating and performing music in a variety of genres such as jazz, funk, hip-hop, rock, and more. Adrian's star began shining at the age of four when he received his first saxophone during a concert in Roanoke, VA from acclaimed jazz artist Kenny G who noticed Adrian's interest from the audience, stopped the show, and invited him to the stage, playing a childish melody, and finally bestowing the sax to young Adrian.
Known as the last horn-man to perform and record (2012-2016) with Prince and the New Power Generation, Adrian is featured on many of Prince's final masterpieces including the 2017 Grammy-Nominated Hit-N-Run Phase 2. Adrian has also had the privilege of performing with many of today's brightest stars such as Lionel Richie, Bette Midler, Ceelo Green, R&B icon Anthony Hamilton, Fantasia Barrino, KC and JoJo, and with hip hop superstar Young Jeezy.
In jazz, Mr. Crutchfield has been featured by names such as Brian Culbertson, Kim Waters, Mike Philips, Alex Bugnon, Jeff Lorber, and Branford Marsalis; and with legendary groups such as Fourplay and The Gap Band featuring Charlie Wilson.
Praised by saxophonist Dave Koz as a favorite and most highly anticipated up-and-coming artist, this saxophone aficionado is one of his generation's most prolific and lauded musicians.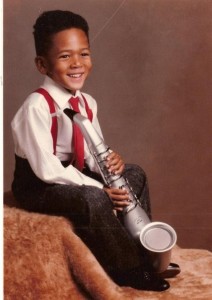 adrian crutchfieldadrian crutchfield musicbette midleri love good saxnew power generationnews